I've been trying to keep myself positive lately, just enjoy life for a change and find happiness in little things from everyday life. And since I've been feeling inspired I felt like sharing with you 50 little things that make me happy and my life better.
1.Sunny days
2.Rainy days
3.Thunderstorms (under the blanket)
4.Empty bookstores
5.Quiet coffee shops
6.Sundays spent in you pajamas
7.Smiles
8.Hugs
9.Compliments
10.Pizza
11.Watching a movie
12.Watching a TV show that you love
13.Singing in the shower
14.Dancing
15.Listening to music
16.Smell of fresh baked bread
17.Laughs of babies
18.Sundays spent with your family
19.Making memories
20.Saturdays spent with friends
21.Smell of rain on a Summer day
22.Rainbows
23.Mulled wine during Winter
24.Hot chocolate
25.Going into warm room when outside is cold
26.Sunsets
27.Sunrises
28.Starry nights
29.Waking up in the middle of the night and realizing you have a few more hours to sleep
30.Going to sleep after a long day
31.Putting up the Christmas tree
32.Sound of waves
33.Smell of the sea
34.Taking walks on the beach
35.Bonfires
36.Finding money you didn't know about in your old clothes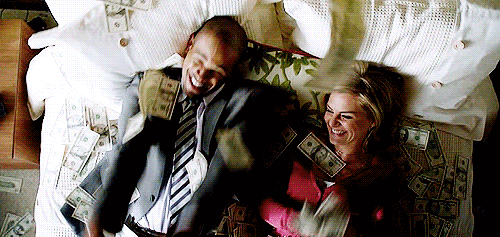 37.Clean sheets
38.Playing games with your friends (be it board or drinking games)
39.Organizing your things (be it your desk, your bookshelf or wardrobe)
40.Good hair day
41.Massages
42.Smell of coffee
43.Helping someone else
44.Setting goals that you actually accomplish
45.Popping bubble wrap
46.The feeling of sand between your toes
47.Actually laughing out loud
48.Hearing your favorite song on the radio
49.A smell you love that brings back memories
50.Chocolate
It's all about being happy, right?
What small things make YOUR life great?
Alex D.