Hello!! I've been nominated for another Liebester Award by The Silver Screen Savant (If you're into movies you should definitely check his blog out.)
Okay, so here are the rules:
Thank the blogger(s) who nominated you
Answer the 11 questions the blogger gives you
Nominate 11 bloggers that you think are deserving of the award
Let the bloggers know you nominated them
Give them 11 questions of your own
My answers:
If you would write a movie, what would it be about?
Someone who made it big by being lazy. Hahahahaha.
If they would make a movie about you, what would the title be?
The Confessions of a Lazy Person or something like that. Haha (Might be the shortest movie ever.)
If they would make a movie about you, whom would you like to play you?
Hmm… for some reason I feel like Emma Stone or Anna Kendrick would be some good choices. Hahaha
What is your favourite video game?
I don't think I have one. I'm not into video games.
Wherever he wants to be. Hahaha.
Who is your favourite superhero?
I. WILL. NOT. CHOOSE!
I'm gonna assume you meant polar bear. Hahaha. I don't know. Penguin maybe, since I like the way they walk. Haha.
If you come home after a long and exhausting day, what cheers you up the most?
Listening to some music or watching a movie.
Use a metaphor to describe Donald Trump's hair.
Wouldn't say it's a metaphor, but maybe "gone with the wind". Hahaha
What is your favourite ice cream flavour?
First thing that popped into my head was chocolate. But I also love hazelnut flavored ice cream.
And let's finish with a classic; cats or dogs?
Dogs. Definitely.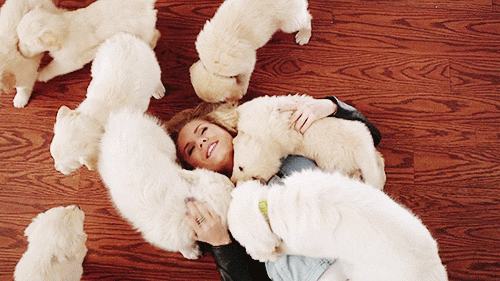 Here are my questions:
What's your favorite song at the moment?
Which social media platform do you prefer and why?
If you could be anywhere in the world where would you be?
What is your dream job?
Use one word to describe yourself.
Which is the last book you read? Did you like it?
What do you prefer: sea or mountain?
If you could eat only one thing for the rest of your life what would it be?
Tea or coffee?
Tell me the best compliment you ever received.
What is one question you hate to answer?
Since I've been nominated before for this award here, I am not going to nominate another 11 bloggers for this award. I will, however, invite everyone who wants to answer these questions to do so. I would love, love, love to read your answers.
Thanks again, Remco, for the nomination!
Hope you all have a great day,
Alex D.