Every year I'm single or alone for Valentine's day and every year I keep saying next year will be different. Haha.
I used to hate spending Valentine's day alone, but now I actually love it. I don't have to deal with all the cheesy things couples do (not that I mind others doing it) and all the crowded restaurants and I can have all the day for myself!
If you are single or simply alone for Valentine's day, here are some things you could do to have an awesome day!
1. BINGE WATCH YOUR FAVORITE ROM-COMS
I mean, what better way to celebrate single Valentine's Day then by watching love stories and gush over them. You can even invite your girl friends over.
2. INVITE YOUR GIRL FRIENDS OVER FOR A SLEEPOVER
Since we already talked about watching rom-coms with your girl friends, they might as well stay over night. You could eat as much pizza and drink as much wine as you want!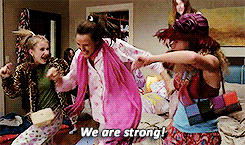 3. GO TO A SPA
If you don't feel like spending time with your friends and you would rather be alone and relax, a spa is the place for you: you could get a massage or a mani-pedi. Have the whole day all for yourself!
4. GO ON A SHOPPING SPREE
Can we all just agree that buying things actually make you happy and even make you feel more confident?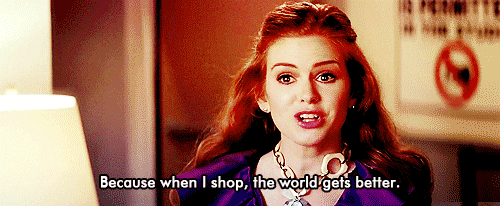 5. DANCE LIKE NOBODY'S WATCHING
If everything else fails, just stay at home, order pizza, buy some wine and either watch your favorite TV shows or turn your room into a dance floor. Turn that music up and have a party for one!
Anyways, whatever you do tomorrow, whether you're single or in a beautiful relationship, I just wanted to wish you all, Happy Valentine's Day!! And remember to…
Alex D.