Ah, Christmas… the time of year that you spend with friends and family members. Some of them are great, some not so much, but what would be like without them.
Being one of those people who spends Christmas with her family (and loves it) I kind of noticed a pattern among relatives. So today I want to share with you some types of family members during the holidays.
1. The one that loves Christmas
This person is the one who goes over their head with decorations, gifts and food. You'll see him/her wearing Christmas jumpers, Santa hats and reindeer antlers.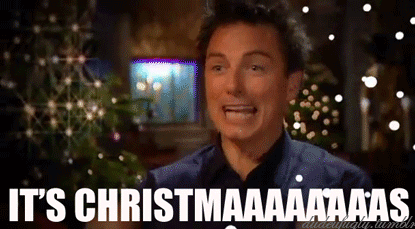 2. The one who hates Christmas and all family gatherings
This is the one you can see wearing ironical Christmas sweaters and siting alone either drinking or complaining about something. Basically the Grinch.
3. The one who's there for the drinks
A.K.A the person who's always with a drink in his/her hands and after a couple of drinks is the loudest and chattiest person around.
4. The one who's there for the food
Also known as the person who either is a student and is home for the holidays so he/she eats as much as possible or is one of those people who would either eat at someone else's place than at their home.
5. The one who plays with the kids
This the "cool" aunt/uncle who is accepted by children and teenagers. You will always find them playing with the young ones or talking with the older ones.
What other types of family members do you know?
Alex D.